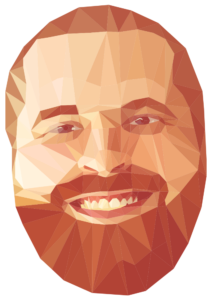 Digital Designer Portfolio
---
My name is Randy Thompson and I'm a digital designer. I handle anything and everything digital – graphic design, illustration, animation, video production, marketing, and more.
I've illustrated a children's' book, ran email marketing campaigns, designed products and their packaging, built brands from scratch, produced eye-catching video, developed websites, published researched articles and media criticism, created marketing materials that vary from brochures to tote bags to product show booth displays. Long story short – I'm experienced in a lot of stuff and know a good, worthwhile trick or two when it comes to media and digital design.
---
What You Will Find Here?
Please check out my art blog where I post all the neat stuff I've been working on. There's also a lot of great stuff in my gallery that shows off illustration, graphic design, and marketing design. Off in its own section is my video content which, you guessed it, has some videos I've produced.

If you're interested in contacting me for commissions, freelance work, or other opportunities, please check out the About Me page for all the details you'll need.